Regular price
Sale price
$80.00 USD
Unit price
per
Sale
Sold out
The Orbiter consists of an Infinity Spinner, spinning clock-wise, with a copper orbiting oval with twin struts going counter-clockwise.
These kinetic sculptures are made of pure copper and can be outside year round. Like all copper, they will mature from shiny to light brown, dark brown, light green, and finally after years, to a dark green like a copper roof. The ball bearing swivel provides an almost frictionless support, durable for years of enjoyment outdoors. All our spinners come with a copper hook and an extender made of brass, approximately 9" long. These are made in the USA.
A slight breeze spins these all-copper designs providing a mind entrancing, mesmerizing visual pattern. The eye follows the triple helix design as it rotates in a peaceful clockwise direction providing a very relaxing, meditative state of mind. The Orbiters use the above designs as the core, and around them spins a copper orbiting oval with twin struts going counter-clockwise.

The eye follows the directional flow both up and down, as well as clockwise and counterclockwise creating a truly captivating sensual, hypnotic mindscape. This design also illustrates the synergy of the partnership of opposites.
Optional glass globes come in three styles: Ruby Red, Cobalt Blue and Multicolor. Please specify in the checkout notes which color you would like, or call us at 800-468-2355.
Share
View full details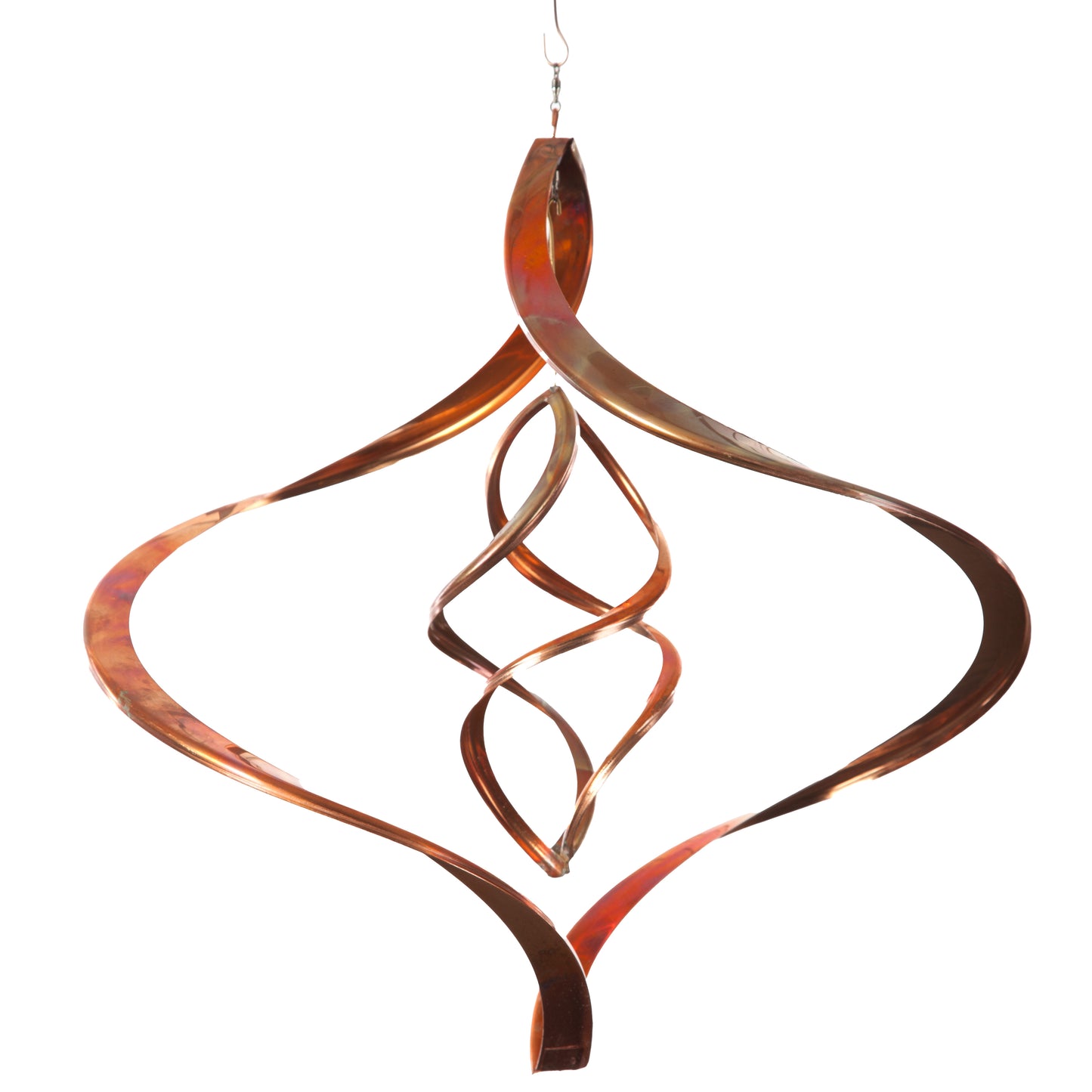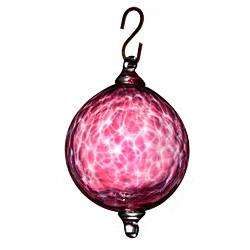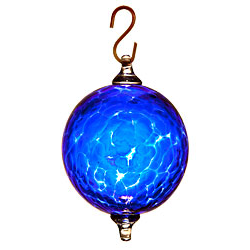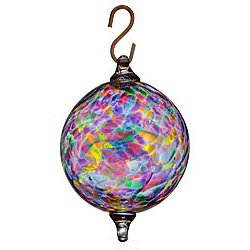 Why Harmony Hollow Is Your Best Source For Copper Spinners
Hand made in the USA
Best price.
Fast service. 1-2 day shipping, overnight available. Most are in stock year-round.
You get a free extra copper hook which is large enough to hang a spinner from a tree branch as well as a brass 10" extender hook to drop it through foliage or hang from a porch ceiling, only from Harmony Hollow.
Care and maintenance sheet with detailed information, only from Harmony Hollow.
Innovative combinations with bells and chimes, only from Harmony Hollow
Special horizontal flagpole available with fiberglass pole and screw eye for secure presentation anywhere, only from Harmony Hollow.